Description
Exploring the Interior
The MasterBox 5's design and smartly placed tray cut-outs make light work of installing or expanding multiple interior configurations. Remove, slide and rearrange the internal layout to support larger, high-end components, air and DIY water cooling.



FOR MOTHERBOARDS
Expanding the Possibilities
Motherboard tray cut-outs creatively rearrange space for any size motherboard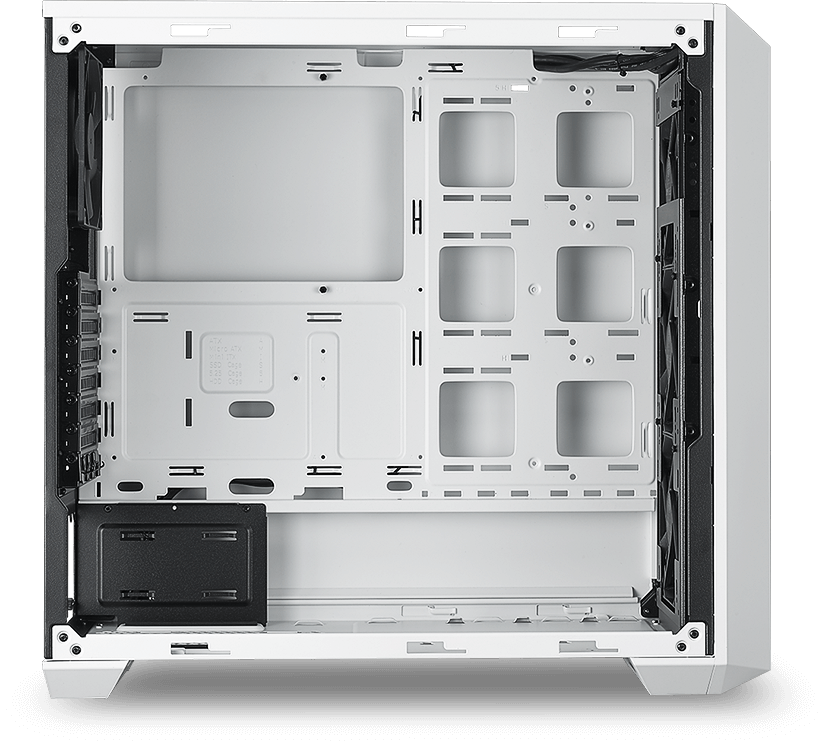 *Each slot supports one motherboard type
Expanding the Possibilities
FOR STORAGE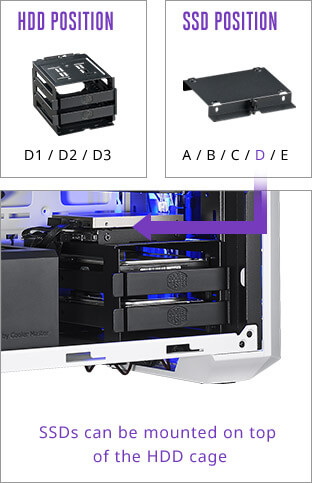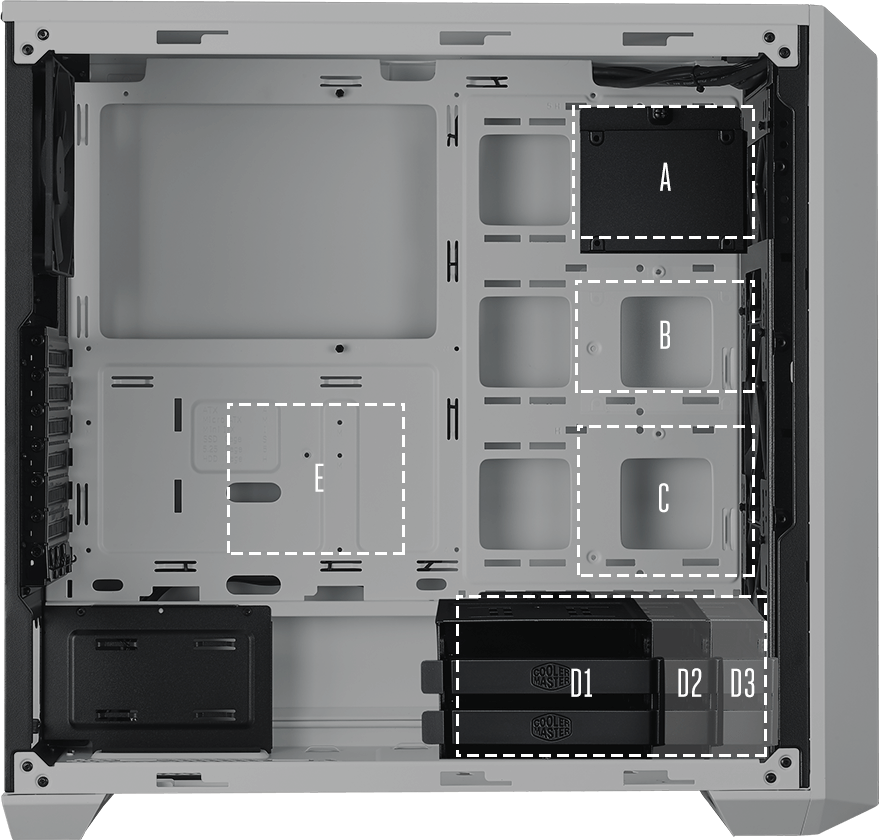 Tray cut-outs also allow for the easy mounting and rearranging of SSDs and HDDs across the motherboard tray, along the bottom shelf, or on the back side of the tray (for SSDs).

Expanding the Possibilities
FOR GRAPHICS CARDS
Titans have a place inside too. Or your next VR-ready GeForce 1080.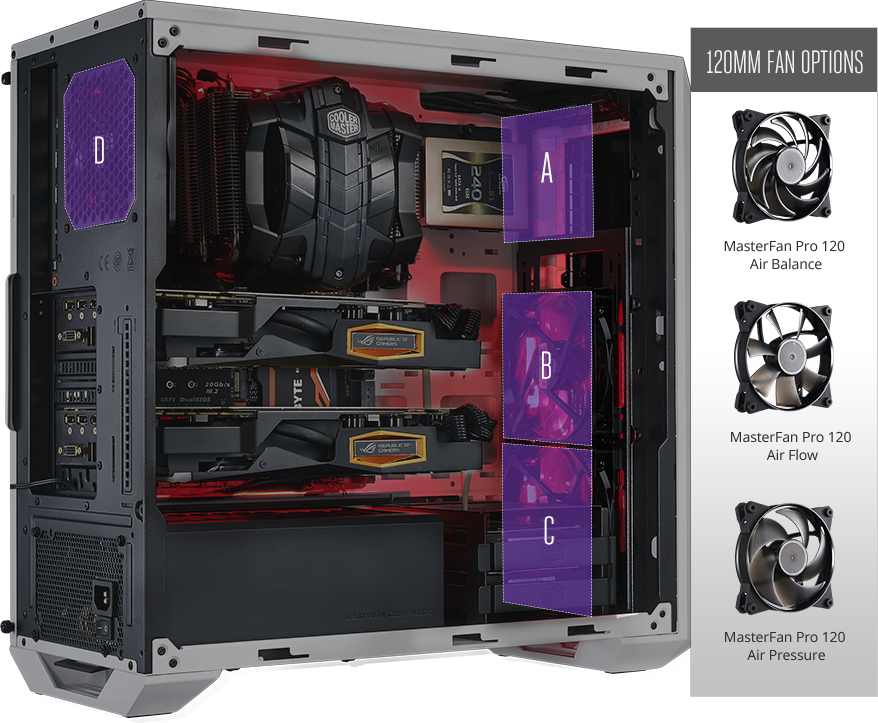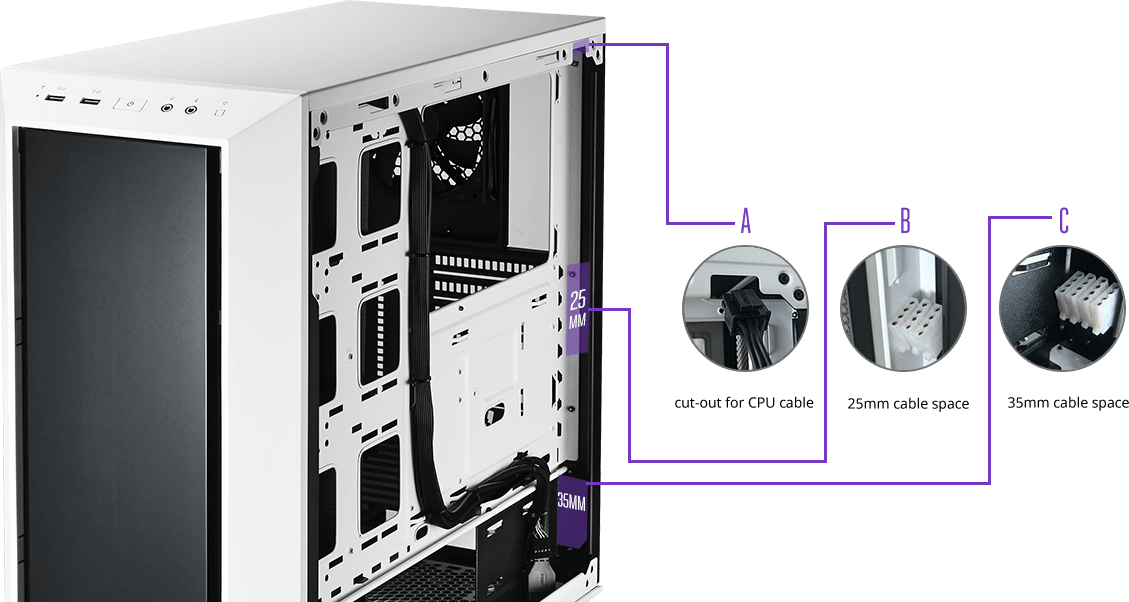 Clean Cabling
FOR CLEAN ACCESS
All system setups have hidden space for cable management
Easy Fun
EASY COMPUTING